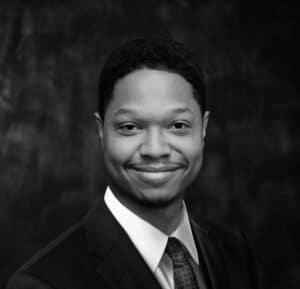 Julian is an associate attorney at Provinziano & Associates. Raised by a single mother who owned her own business; Julian knows firsthand the value of hard work and overcoming adversity.
While pursuing his undergraduate degree in History at American University, Julian joined Phi Beta Sigma Fraternity, Inc. A historically African-American fraternity whose motto "Culture for Service and Service for Humanity" aligned with Julian's deep conviction that giving back and providing service to a community allows it to thrive.
Julian earned his J.D. from American University's Washington College of Law in their evening program. While attending law school, Julian maintained full time employment as an IT Specialist in the nation's capital. Consequently, effective time management, balancing and prioritizing workloads, and performing diligently under pressure are now second nature.
Julian is an avid reader (particularly fantasy and science fiction novels), a board game enthusiast and enjoys spinning records. In his spare time, he loves to hike and is constantly looking for new recipes to try in the kitchen.