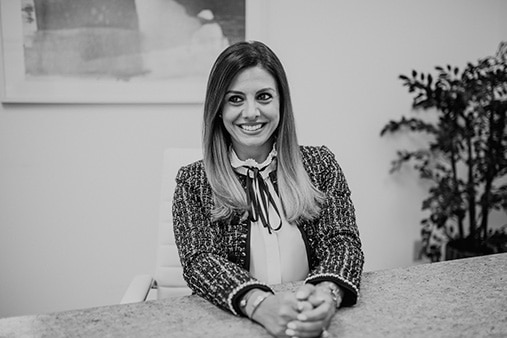 Lora N. Touloumdjian initially joined Provinziano and Associates as a paralegal in 2015, after obtaining her Juris Doctorate Degree from Whittier Law School. Family law has always been a passion of Lora's, as she values providing custom, detail-oriented legal services to families in their most difficult of times. During her last year in law school, Lora was an advocate for children with special needs through Whittier's Special Education Children's Clinic. She takes great pride in helping families, especially children, through legal avenues, so that they may pursue happy and healthy lives.
Prior to law school, Lora graduated from University of California, Irvine with a Bachelor of Arts in International Studies. She also studied at the Copenhagen Business School through Irvine's study abroad program. After starting a family of her own, Lora has excitedly returned to Provinziano & Associates as an Associate Attorney.
Lora is admitted to practice law in California and the United States District Court for the Central District of California. She is a member of the Beverly Hills Bar Association and the Armenian Bar Association.
During her spare time, Lora enjoys traveling and spending time with her family and friends.