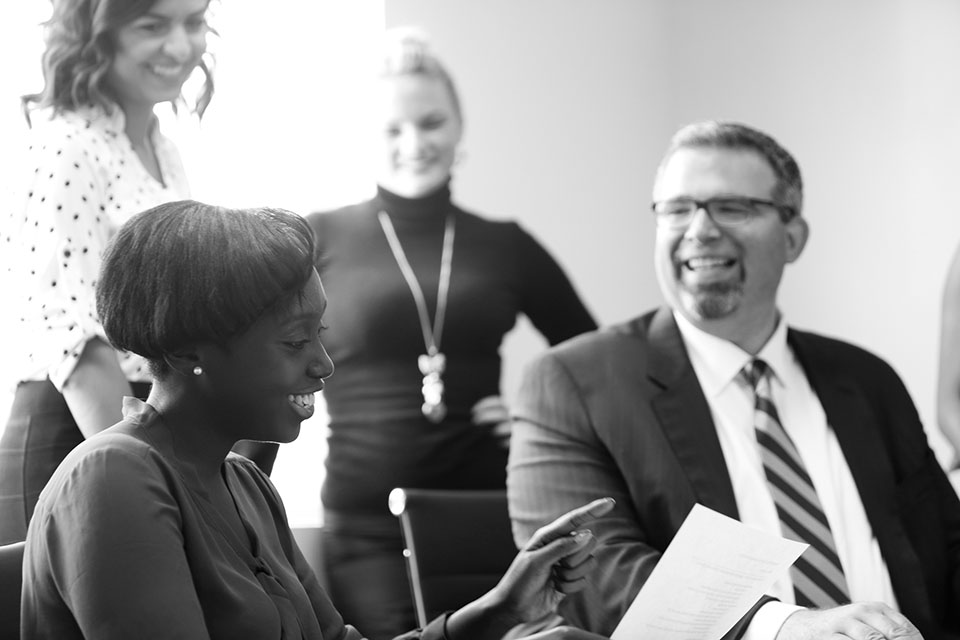 ATTORNEY PRICING
While the overall pricing for cases will differ depending on the type and complexity of the case, it's important to have a clear understanding of the financial commitment required to help resolve your family law matter. If you have questions about pricing, please check the Frequently Asked Questions or reach out to the Provinziano Legal Team for more information.
INITIAL CASE EVALUATION: FREE
The purpose of the initial case evaluation is to discuss the issues of each client's case and identify the client's specific goals for the matter. During the initial case evaluation, the client will be advised of the legal fees associated with the case.  Once the initial fee is paid and a retainer agreement is signed, the Provinziano Legal Team will then take over the case and effectively represent the client.
INITIAL RETAINER: $5,000-$10,000
Also referred to as an advanced fee, the initial retainer is the fee to be paid in advance of the work to be completed. The work completed on your case is billed on an hourly basis against the initial retainer. We charge an initial retainer depending on the complexity of the case, and the range of the initial retainer is $5,000 to $10,000. In some cases, the retainer may be more or less than this amount, depending on the unique circumstances of the case and the work involved.
HOURLY RATES: $385 TO $750
Depending on which member of the Provinziano Legal Team completes work on your case, you'll be charged a different hourly rate that will be deducted from your initial retainer. The hourly rate for Senior Attorney and Certified Family Law Specialist, Alphonse Provinziano is $750 per hour. For our UK-educated and highly experienced managing paralegal, June Leteipan, LL.B., you will be charged $545 per hour. For our associate attorneys, you will be charged $415 to $435 per hour. Additional hourly rate information is provided in our retainer agreement and includes a full list of hourly rates including any staff member that may work on your case, which may vary from the information above.
HOW MUCH WILL MY CASE COST?
Since we work on an hourly basis, each case's overall cost is different. The client only pays the amount for the number of hours worked on each matter. Factors that influence the overall costs of a case will vary and include the following:
The complexity of your case
The length of any litigation
Court orders and number of court appearances
Responding to actions of the Opposing Party
Due to the nature of legal cases, we do not promise or guarantee the outcome of your legal matter. Any comments made by an attorney regarding a potential outcome is an expression of opinion only. Any estimate of fees given here or during other discussions may differ from the actual fees depending on the actual length and complexity of the case.
FREQUENTLY ASKED QUESTIONS
How does a prospective client hire the Provinziano Legal Team?
Please contact us at
(310) 683-4623
 for your free Case Evaluation where our team will learn more about your case. If you qualify, we'll schedule your free Attorney Consultation. During this initial consultation, we will discuss your case with you, develop an initial strategy, and discuss the applicable retainer cost.  If the Provinziano Legal Team believes they can provide an effective legal solution to your matter and you wish to move forward, you will pay an advanced fee and sign a retainer agreement to begin services.
What is An Advanced Fee?
An advanced fee is a fee required when hiring the Provinziano Legal Team. It is a fee to be paid in advance of the work to be completed. It is much like paying a writer in advance, then he writes a book. The advanced fee is an estimate of the hourly work to be performed on the case and it is necessary to ensure that the work performed will be paid for by the client.
How is my advanced fee accounted for?
In most family law cases, billing is done on an hourly basis by the Provinziano Legal Team. Therefore, each team member has an hourly rate related to their work. All work performed on the case is accounted for based on the time worked. If the work exceeds the amount of the advanced fee, additional amounts may be due to complete the matter. If the work is under the amount of the advanced fee, any overage will be refunded to the client.
How do your fees compare to other firms?
The Provinziano Legal Team is fair and ethical in the fees charged and its billing practices. If a client has a question regarding a bill, they can easily speak to the team member responsible, including Mr. Provinziano. Our goal is to provide excellent customer service and aggressive advocacy in court, which includes attaining successful outcomes for clients. Every client is hoping for a successful outcome when they hire the Provinziano Legal Team and we strive to exceed expectations each and every time.
Do you ever work on a flat fee basis?
In some limited circumstances, work can be performed on a flat fee basis for family law matters. If applicable, this option will be discussed in the initial consultation. However, such cases are infrequent as family law disputes are often complex in nature.
What forms of payment do you accept?
We accept most forms of payment, including cash, check, credit and debit cards. We currently accept American Express, Mastercard, Visa, and Discover cards.
What is a retainer agreement?
A retainer agreement is an agreement between the law firm and the client which specifies the work performed, the attorney's duties to the client, the client's duties to the attorney, the amount of the advanced fee, the method in which work performed for the client is billed and accounted for, and other commercially reasonable terms. Mr. Provinziano typically reviews each retainer agreement with each prospective client and is always available to answer any questions.
What has been your historical success on legal matters?
How will I be able to contact the attorney or team member of the Provinziano Legal Team?
Clients will always speak to a professional staff member upon calling the Provinziano office. All calls will be returned in a timely manner, typically within 24 hours or less. Upon hire, clients are provided with their team member's personal e-mail address and direct contact information and are welcome to ask questions and contact us at any point during their case. The Provinziano Legal Team cares about each and every client and their case. To us, clients aren't numbers - they're people. We know that our clients are often entrusting us with their lives and that is a relationship we take very seriously.
What type of family law cases does the Provinziano Legal Team handle?
The Provinziano Legal Team has handles a wide variety of family law issues including:
Divorce
Child Custody
Child Support
Guardianship
Grandparent's visitation rights
Spousal Support
Marital Property Division
Pre-Nup Agreements (aka Pre-Marital Agreements)
Post-Nup Agreements (aka Post-Nup Agreements)
Domestic Violence Restraining Orders
Civil Harassment Restraining Orders
Contempt Proceedings
Enforcement of Judgment Proceedings
Post-Judgment Modification of Judgment Proceedings
Post-Judgment Modification of Child Custody Orders received as part of the conclusion of a CPS, DCFS, or Dependency Proceeding
Proceedings to Set Aside Default Judgments
Legal Separation
Annulments (aka Nullity of Marriage)
Dissolution of Registered Domestic Partnerships
Dissolution of Same Sex Marriages
Jurisdictional Disputes
If you have a unique family law issue not mentioned herein, please feel free to contact the Provinziano Legal Team, as we are always enthusiastic about the opportunity to tackle a unique legal issue with personalized legal representation.
How soon will you start working on my case when I hire you?
Once a client has signed a retainer agreement and paid the advanced fee, the Provinziano Legal Team will start work immediately. During this time we will provide you with a personalized case specific strategy and a timetable so that you know what to expect as the case progresses through the court system. If your case requires immediate attention, as many do, rest assured that the Provinziano Legal Team would take quick action to effectively take your legal problem on and represent you in court. In some cases, The Provinziano Legal Team has been hired with less than 48 hours to prepare for court, and has been successful at those hearings through swift preparation and aggressive representation in Court.
How will you update me on my case?
A client can expect that the Provinziano Legal Team to update them regularly as their case progress through the legal system. Clients can also expect periodic written reports and statements of their account, and will be notified of upcoming court dates in writing. Often, in preparation for court hearings, the Provinziano Legal Team will meet with the client personally to fully prepare the client for court and to explain the range of possible outcomes. In accordance with our philosophy, the client will also be able to call and set appointments to speak personally with Mr. Provinziano and Provinziano Legal Team Members and will have access to their direct contact information. At Provinziano & Associates our mission is to treat our clients as we would want to be treated and to provide each and every client with excellent, personalized service.
Do I have to attend court?
In most family law matters, the Provinziano Legal Team will require your attendance at court. If you live out of state, then the Provinziano Legal Team can request that you attend court by telephone. This request will have to granted by the court, and for out of state clients, it is reasonable to expect that it will be routinely granted. If you are unable to attend court, the Provinziano Legal Team can seek a continuance for you, many of which are required by law; for example, if a client is on a military deployment.
What is the Provinziano Legal Team's commitment to attorney client confidentiality?
We know that it is difficult to discuss sensitive issues with someone you've just met. Rest assured that at Provinziano & Associates your secrets are our secrets. Period. Anything that is said to an attorney or legal team member will never be divulged - this also includes anything discussed during your attorney consultation. If there are issues that arise during litigation that would cause sensitive information to be divulged, a Provinziano Legal Team member will strategize with you on how to best protect the confidential information.