What Makes Us Top Family Attorneys?
VIDEO: ALPHONSE F. PROVINZIANO, ESQ.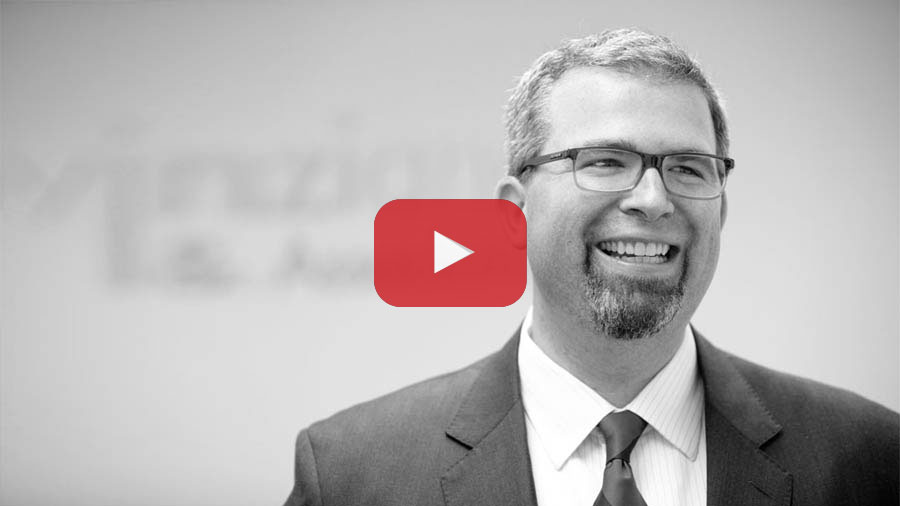 1) LED BY A CERTIFIED FAMILY LAW SPECIALIST
Provinziano & Associates lead attorney Alphonse F. Provinziano is recognized by the State Bar of California Board of Legal Specialization as a Certified Family Law Specialist (CFLS).



Only approximately 1% of family law attorneys in the State of California have earned this certification, and are considered experts in the field of family law.

  In several instances, when Alphonse is in court, a judge will call upon his expertise as an amicus curiae, or "friend of the court", to help inform them about the law and its application.

Initially, Alphonse had to take a written test demonstrating his knowledge in all areas of family law.  In the next step in the certification process, Alphonse had to demonstrate a high level of expertise by engaging in substantial trials and court proceedings focused on the area of family law.  Also, judges were contacted that he appeared before and asked to evaluate his performance.  Fellow attorneys, including former opponents, had to evaluate Alphonse's knowledge and skill and recommend him as a specialist as well.

The last step for this certification is to be recommended by a board of their fellow specialists as having demonstrated the highest level of knowledge, experience, and ability in family law.
2) PROVEN TRACK RECORD IN ALL AREAS OF FAMILY LAW
Alphonse and his team have represented clients in almost every area of family law imaginable, including sub-specialties such as jurisdiction challenges, registrations of out of state custody orders, complex community property disputes, and grandparent's visitation rights among many other cases.



Alphonse has represented clients in approximately 2,000 legal matters over the past twelve years.

  He has a proven track record of successful outcomes in Court, representing clients in approximately 200 preliminary hearings, over 100 contested hearings and a combined approximate 75 jury trials, court trials, and evidentiary hearings.

You can rest assured at Provinziano & Associates your case will be treated with the utmost of care and expertise as we help you get through this most difficult time in your life.
3) VIGOROUS IN UPDATING OUR LEGAL KNOWLEDGE
The Provinziano Legal Team regularly attend conferences and courses
on the latest legal developments at the Beverly Hills Bar Association, California Family Law Reports, and American Academy of Matrimonial Attorneys in order to maintain a breadth of legal knowledge that is current and authoritative.
4) EXERCISE COMPASSION & UNDERSTANDING
While passionate and aggressive in the courtroom,
the Provinziano Legal Team exercises care and empathy
with their clients and know the value of kindness during difficult life experiences.
5) WILL TREAT YOU LIKE FAMILY
Alphonse understands the challenges of going through a family law crisis and takes a hands-on approach
to ensure each and every client can easily contact him
and communicate regarding their case.

Alphonse F. Provinziano, CFLS will treat you like family!
"Alphonse does EXACTLY what you'd want an attorney to do, they take care of literally everything for you from Start to Finish and keep you updated throughout the entire process. He and his team were able to not only get the exact result that we wanted, he was able to get us much more than we previously thought possible!"
"Mr. Provinziano was instrumental in helping my son get sole legal and physical custody of our grandchild. Judges are understandably very reluctant to give custody to the father for a child that was only 3 years old at the time. Mr. Provinziano worked with us and private investigators to get the necessary evidence to convince the judge that living with the mother was detrimental to the child's health and safety. This was not a simple process and required many appearances in court and legal maneuvers over a period of time to finally prevail with the judge. It also involved several emergency orders from the judge to get temporary custody of the child before the judge made a final decision. Mr. Provinziano was very responsive when time was of the essence. I am pleased to recommend him for any family law related legal needs."
Jeff,
Father got sole legal and physical custody of child
"I'm a very grateful client of Mr. Provinziano. He's my fourth attorney I hired over a period of seven years, after being broken down emotionally and financially by my previous attorneys through the legal system. I had a very complicated and difficult case which eventually ended in a five day court trial. Mr. Provinziano was able to get a judgement in my favor showing that my ex- husband breached his fiduciary duty resulting in a verdict on my behalf of 100% of the house and my retirement in the amount of more than Seven Hundred Thousand Dollars ($700,000).
Mr. Provinziano is extremely compassionate at what he does, focused, respectful and delivers a winning strategy Brilliantly! He always came to court prepared with a big, infectious smile on his face, made me always feel my voice was important, we were a team. He's an attorney that knows the law and how to execute it. I'm very fond of Mr. Provinziano and feel very blessed that I hired him.
He's restored my faith in our legal system."