PROTECTING THE THINGS THAT MATTER
When it comes to a child custody case, we start by helping you make sure your kids are safe and healthy. Next, we dive deep into the details. From what birthdays should look like, to who provides the primary transportation, to what extra-curricular activities will be allowed.
We help build the absolute best agreement to suit your family's needs so you can protect:



BECAUSE THERE'S NO ROOM FOR DO-OVERS
I'm Alphonse (Al) Provinziano and I personally take the lead in helping each of my clients strategize and build their absolute best case because it's critical we get it right the first time around.
With the wrong representation and a negative outcome – you'll be facing years of appeals that ultimately end up getting denied about 90% of the time.
And we can't risk your kids growing up in a tug of war.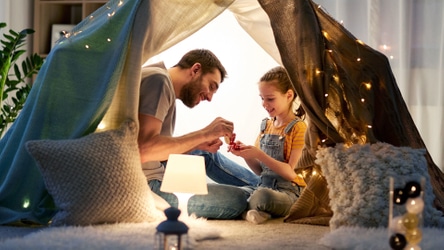 Divorced or Divorcing Parents
Many parents have to fight vigorously for their children, as one parent may use time with them as a weapon to hurt the other parent. You know as well as we do, though, that it's the children who are most at risk of being hurt. That's why we work tirelessly with you and for you to achieve the success you're looking for in the courtroom for the sake of what matters most: your kids.
Parents who have a child with an individual they are not married to have a unique legal challenge when it comes to child custody litigation. So, we act quickly when it's time to file the petition you need to get the best outcome for your child.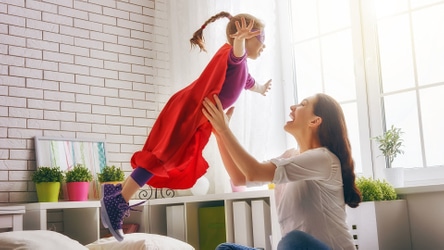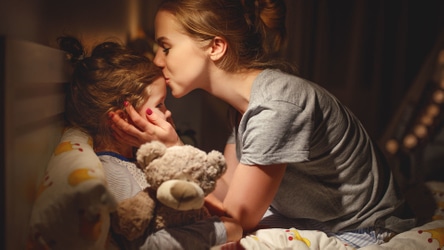 Both men and women can be the victim of domestic abuse, including physical, sexual, and emotional abuse at the hands of their spouse or partner. Since there's no time to waste, we typically get our clients into court within 24-72 hours to seek the emergency orders needed to protect you – and your kids – from any additional harm.
HOW DO WE WIN NEARLY EVERY CASE?
Lead attorney, Al, is among the approximately top 1% of family law attorneys in the State of California who have passed the rigorous examination and strict practice requirements to become a Certified Family Law Specialist.
In other words: Al's about as top-notch as it gets.

Al's team vigorously updates their legal knowledge to stay ahead of the curve.

Beyond earning the highest ranking certification, Al has a decade and a half of practice.

Family law cases can get sticky fast. Al dives into the details for your best outcome. 

A Team Who Genuinely Cares
With families of their own, Al and his team approach each case as if it were their own lives at stake.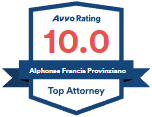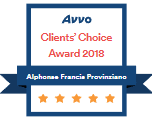 GREAT OUTCOMES FOR GREAT PEOPLE

"My husband and I hired Al Provinziano originally to handle a restraining order against my husband's ex-wife. Al was able to be the voice of reason in the middle of a category 5 hurricane and encouraged us to trust him with everything. He established boundaries between my husband and his ex that never would have been possible without Al's knowledge of not only the court system but also the psychology involved in family law cases." - Confidential Child Custody Client

"Mr. Provinziano has to be the most compassionate person I have ever met. With his help my wife was able to get the child support she deserved and was able to keep her child here. He has been the best lawyer I've ever hired to represent my family. Look no further than Mr. Provinziano. Tough and will fight for you." - Confidential Child Custody Client
BETTER IS JUST AROUND THE CORNER
Meet with our team.

After our client concierge gathers some preliminary information, you'll meet with an attorney on our team. Typically that first meeting, and those detailed strategy sessions to follow, will be held with our lead attorney, Al.
We'll build your best case.

We'll help you navigate the process as we: Proactively develop a winning strategy unique to your case, collect high-impact evidence, and handle all the legal filings, so you can always stay ahead of the game.
And maximize your one shot.

Approximately 80% of our cases settle out of court, but if you do have to go to trial, we'll put everything we've got into getting the outcome you want the first time around.
THIS WASN'T SUPPOSED TO HAPPEN TO YOUR KIDS
We'll help you get their lives back on track.
As a parent, there are no higher stakes than how your kids are raised. So, when your time and influence on them are threatened in a child custody case, it can feel like your world is in a tailspin and you're grasping to regain control.
I'm Alphonse Provinziano, lead attorney at Provinziano & Associates, and I hear you. As a parent, I know that there's nothing more important than your kids. You would do anything to protect them.
When I fight for what's best for your kids, I'm thinking of my own.
Navigating the system can be draining and you don't have the luxury of time. Step-by-step, we'll walk this journey together, so you can remain confidently ahead of the game with clear direction for what's coming around the next corner. And, when anything catches you off guard, you'll have access to me and my team to sort it out in real-time.
But why should you trust me? Beyond the fact that I genuinely care about my clients and their families, you should trust me because: I win.
So if you or your kids are standing in the face of crisis, allow me the honor to help.